The quality policy of Han Tai is "Zero Defect, High Quality Product and On Time Delivery". The inspection instruments for finished products are Vacuum Emission Spectrometer, Universal Testing, Bending Testing and Radiation Monitor. Quality is a guarantee to the company's reputation. The quality efforts of Han Tai have brought the company the following achievements:
1982
Awarded the mark of ㊣ for deformed bars for concrete reinforcement which approval by the national bureau of standards.
1993
Awarded as a qualified manufacturer, radiation monitor's procedures, which approval by the Atomic Energy Council of the Executive Yuan.
1995
The first deform steel rebar manufacturer in Taiwan to be awarded by the Bureau of Commodity Inspection & Quarantine, MOEA ISO.
1995
Certified by Taipei City Government's Bureau of Rapid Transit as "Class A Vendor".
1998
Certification for "quenching deformed steel rebar" from Taipei City Government's Bureau of Rapid Transit.
Universal testing machine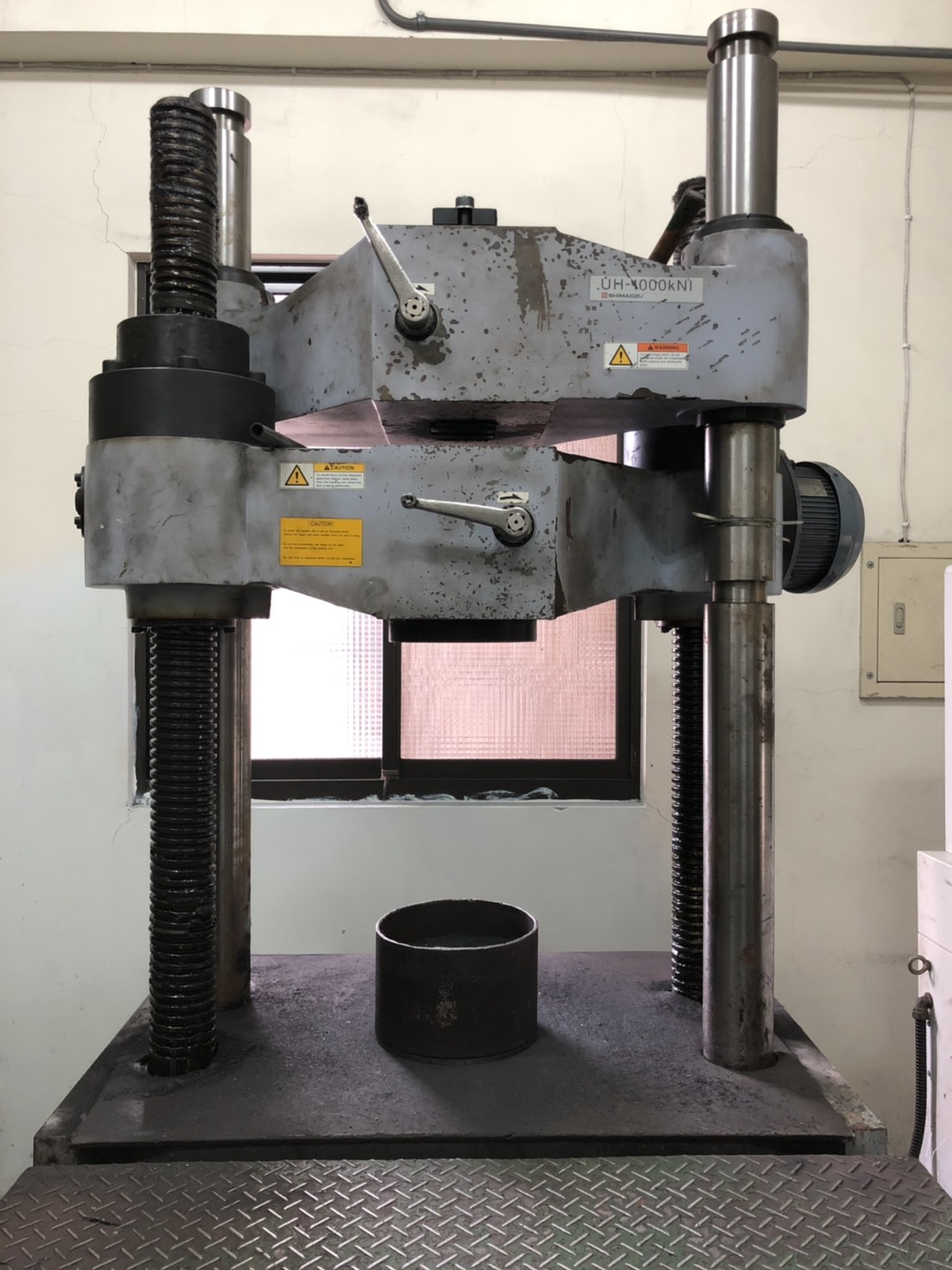 Polychromator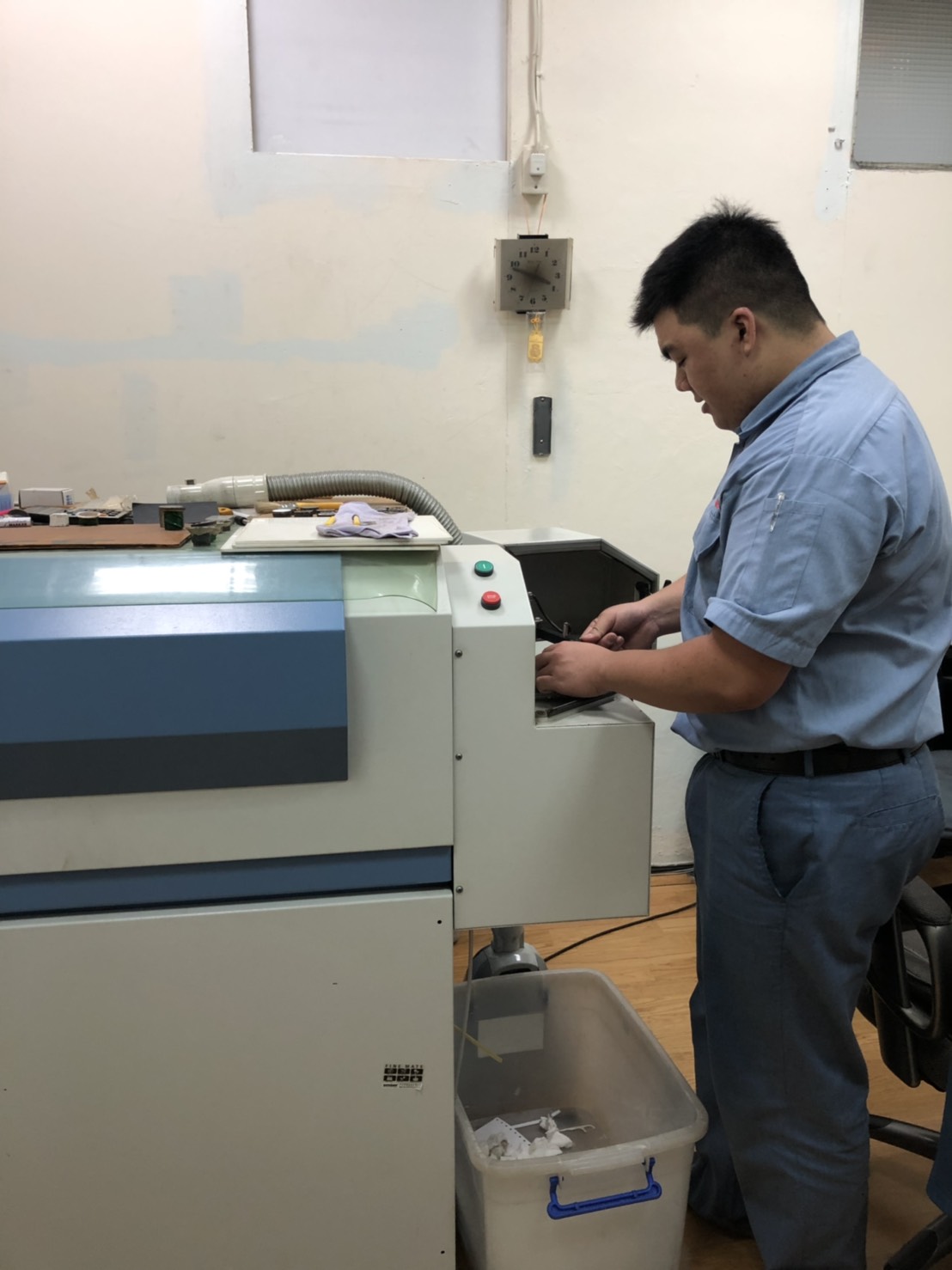 Radiation detector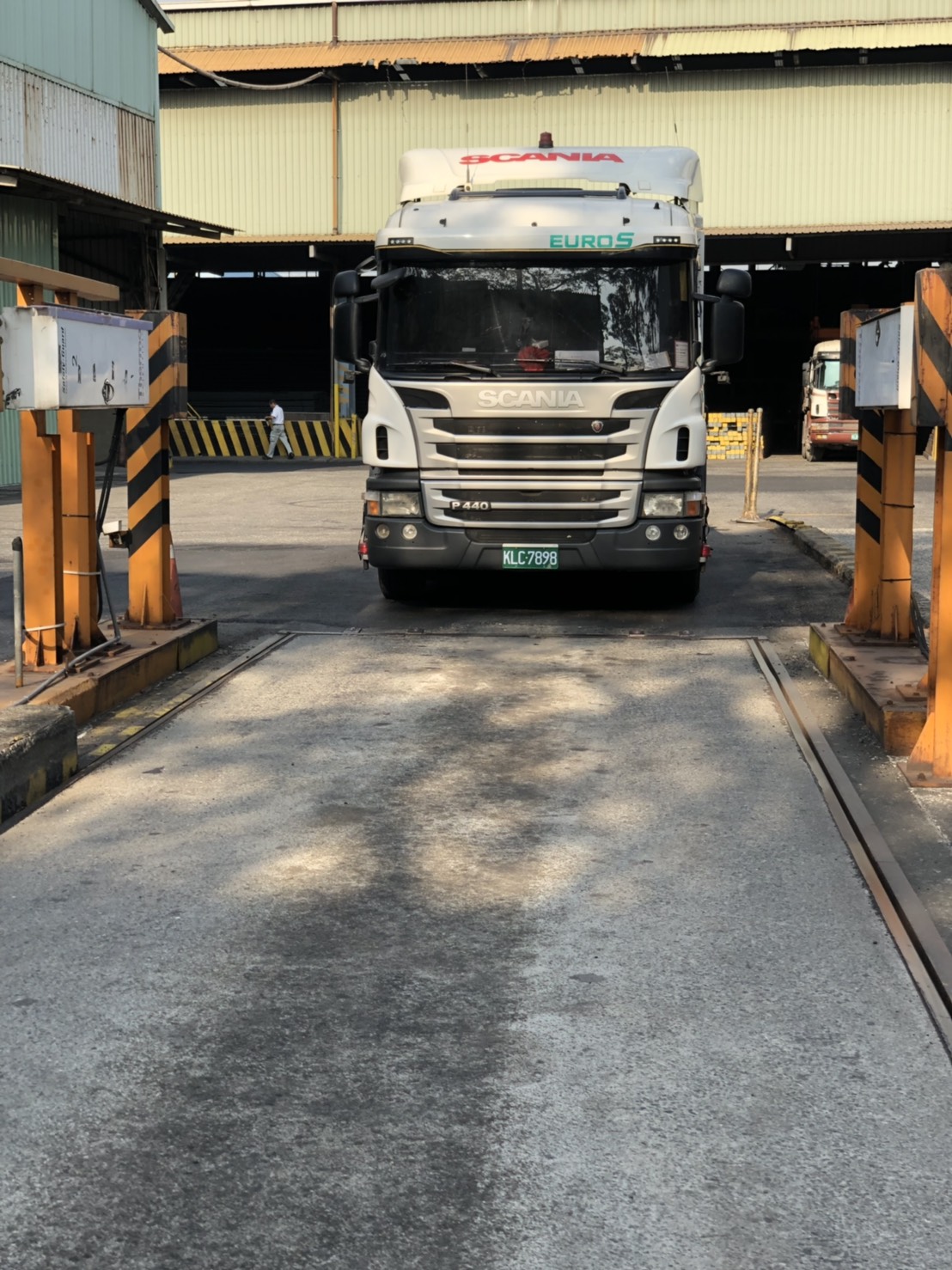 SD280W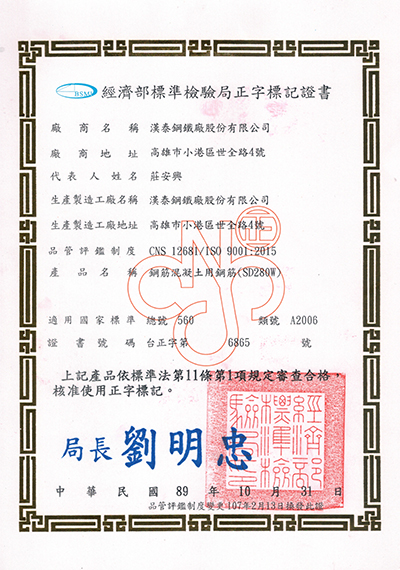 SD280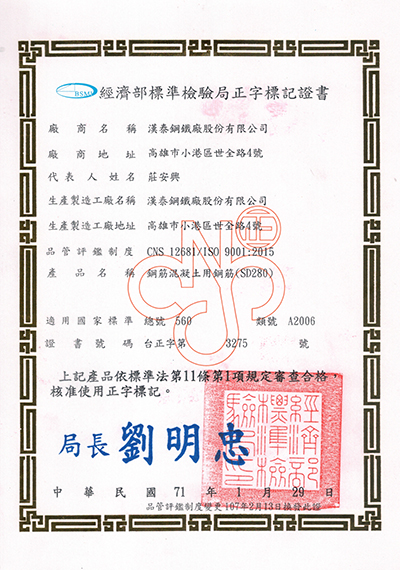 SD420W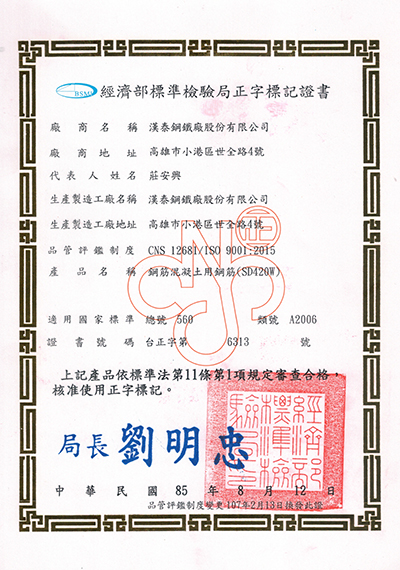 SD420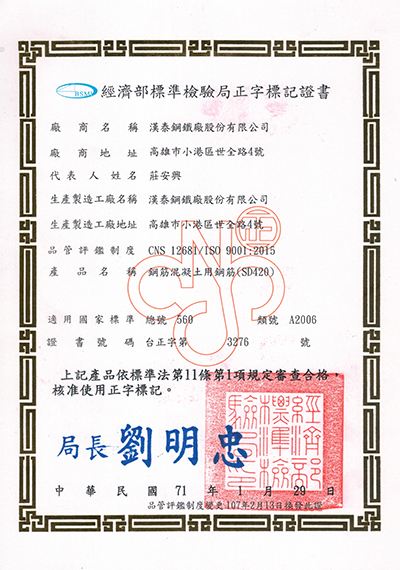 SGS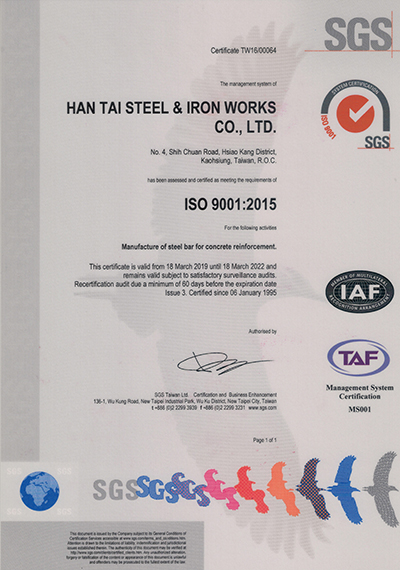 Certificate for radiation